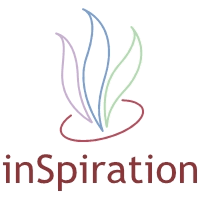 Christian Services at inSpiration at Westfield This Month
SUNDAY 12th NOVEMBER:
11:15am
Morning Service
led by RCCG Sanctuary.
5:30pm Monthly Chaplaincy Service for reps from all the Stratford Churches, to pray for Westfield Centre staff and visitors.
SUNDAY 26th NOVEMBER:
11:15am Holy Communion by Extension from St. John's Church Rev. Nick Bryzak
SUNDAY EVENING SERVICES AT THE WESTFIELD

inSpiration

PRAYER SPACE
On the SECOND Sunday of every month, at 5:30pm, we invite a representative of every Stratford Church to come and join us to pray for:
Westfield Centre, staff and visitors, especially security and safety
Rev. Christy and the Westfield Chaplaincy team
The ministry of the

inSpiration

Prayer Space, and all Welcomers
The future / new housing developments, the International Quarter, the continued development of Westfield
More people to take up the opportunities to serve Jesus at Westfield
Give thanks for Westfield's continued support for the Prayer Space
The

inSpiration

Prayer Room is the Lord's gift to the Churches in Stratford - a place of ministry to Europe's largest Shopping Centre. Please come and pray for the work of Jesus here.
SECOND SUNDAY PRAYER DATES FOR 2017
Sunday 8th January
Sunday 12th February
Sunday 12th March
Sunday 9th April
Sunday 14th May
Sunday 11th June
Sunday 9th August
Sunday 13th August
Sunday 10th September
Sunday 8th October
Sunday 12th November
Sunday 10th December
For further information contact the chaplain:
Rev. Christiana Asinugo,
The Vicarage,
38 Dyson Road,
Stratford, London E15 4JX.
office@stmatthewse15.co.uk
For more on the shopping centre itself, visit
www.westfield.com/stratfordcity/